Ottawa County has a lot to offer to visitors and residents alike: acres upon acres of nature, great schools, excellent employers, a growing art scene – and plenty of ghosts.
For paranormal buffs out there or for anyone who really just likes a good ghost story, Ottawa County does not disappoint.
Here are some of the many places rumored to be haunted in Ottawa County.
Put-in-Bay Brewery & Distillery
Where: Put-in-Bay, South Bass Island, Ohio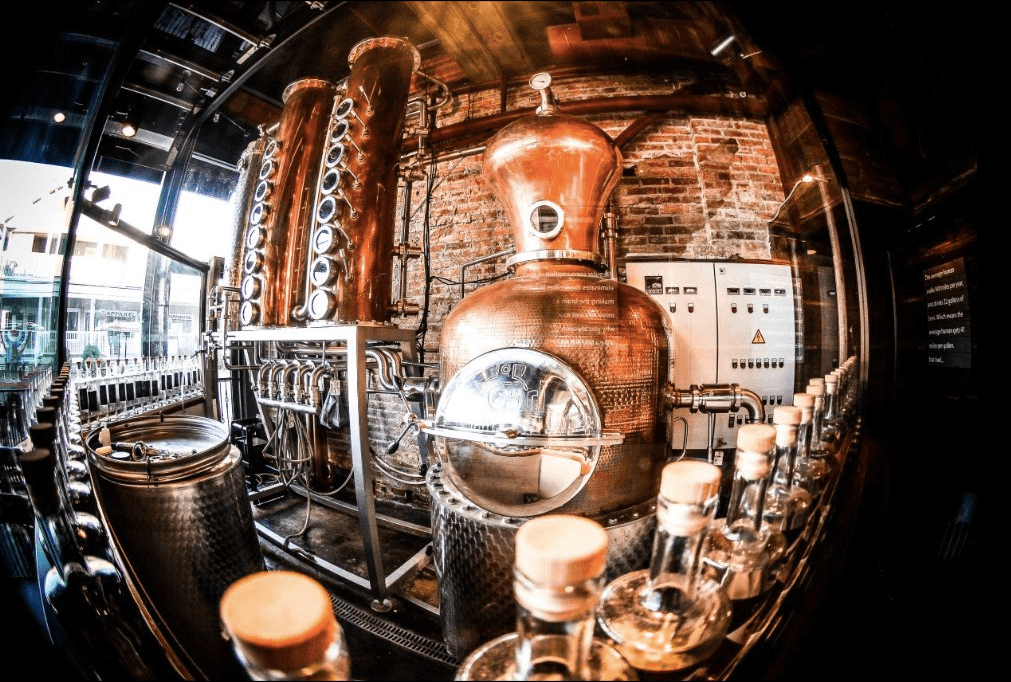 Image Source: TripAdvisor
The Put-in-Bay Brewery & Distillery is the island's first brewery. Besides being home to several popular brews like the West Shore IPA and their South Bass Milk Stout, this brewery is also reported to be home to a ghost named "Benny."
According to legend, Benny makes himself known by opening and closing doors and throwing items around the brewery.
Could this be the ghost of "Bennie" Rosenfeld, who constructed a small wooden dry goods store on this property in 1898? No one has determined this (yet), but one thing's for sure: something is definitely haunting this brewery.
The Doller House Estate
Where: Put-in-Bay, South Bass Island, Ohio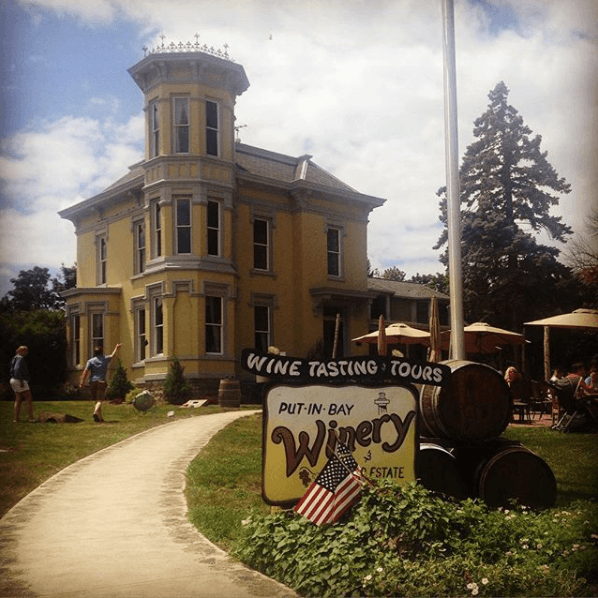 The name "Doller" has been well-known in Put-in-Bay since Valentine Doller, a German immigrant, moved to the island in 1859.
Doller was responsible for constructing many buildings that still stand today – including the beautiful Doller Mansion on Bayview Drive.
As a townsperson, Doller proved to be powerful and influential, serving as a postmaster and later, the mayor of Put-in-Bay. But as a father, he wasn't as popular.
Legend has it that Doller forbade all his six daughters from marrying after one of his daughters, Olga, fell into Lake Erie on her way home from an entertainment hall one evening. Naturally, his daughters weren't very happy about this. And according to local lore, they're still unhappy today.
The Doller estate currently houses the Put-in-Bay Winery, but the beautiful yellow mansion reportedly also houses the ghosts of Doller's daughters, who have been seen staring forlornly out the windows as they watch for potential suitors.
The Ottawa County Courthouse
Where: Port Clinton, Ohio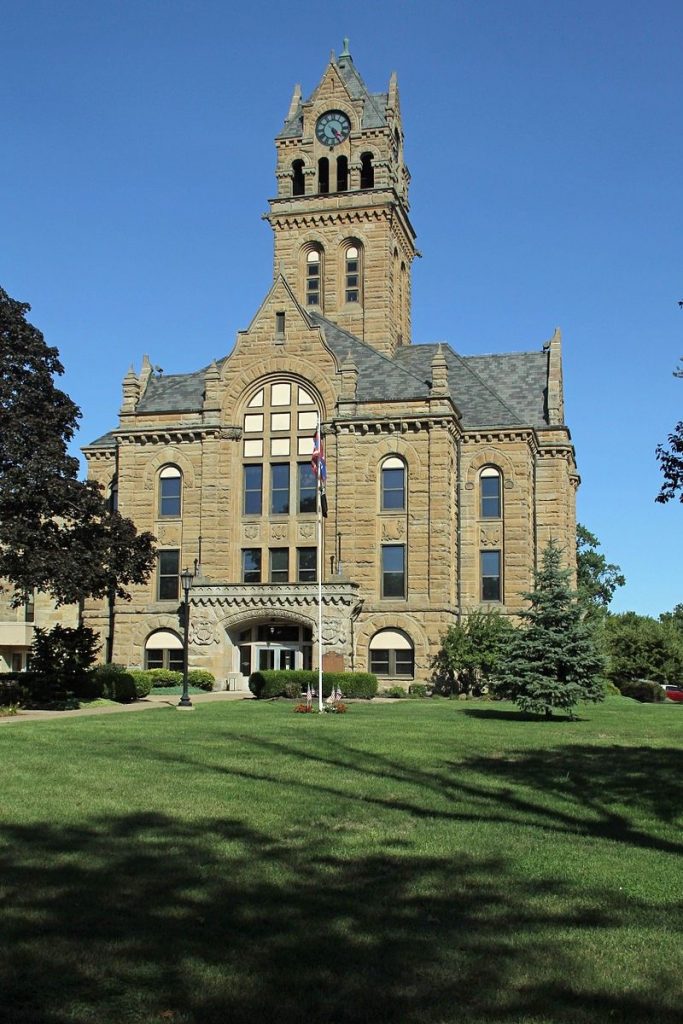 The beautiful Ottawa County Courthouse looms bold and proud in Port Clinton, but at night, many have reported seeing the shadow of a hunched and ghostly figure keeping watch on top of the clock tower.
People who have climbed the tower to find out who – or what – this figure is have arrived to find no one there. And the figure always disappears when the sun rises fully in the sky.
But when it gets dark, the ghost is there, keeping watch over the city of Port Clinton, constantly vigilant.
The Old Stone House Bed and Breakfast
Where: Marblehead, Ohio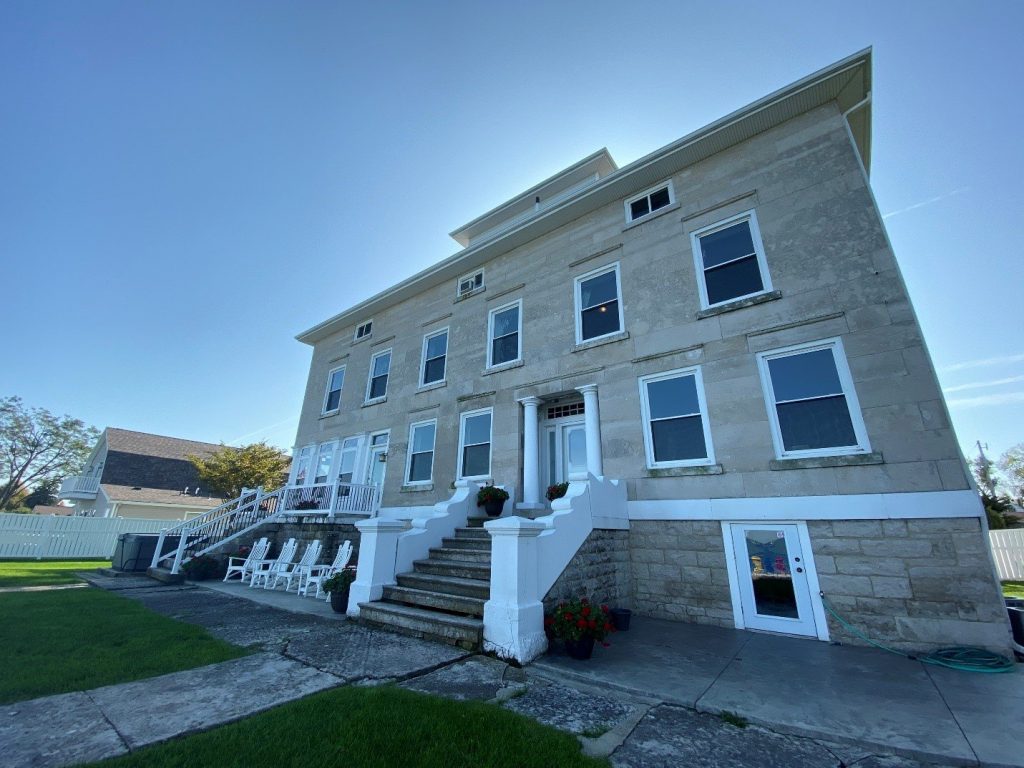 Built in the 1800s, this beautiful bed-and-breakfast inn crowns the shores of Lake Erie in Lakeside. But inside this noble structure, eerie things happen that can't be explained.
Toilets flush by themselves. On the third floor, a TV's volume goes down of its own accord.
Don't go down to the basement; it's said that you can feel something there – something you don't want to be around. And let's not forget that fireplace on the first floor that lights itself.
Most frighteningly, room 11 is reported to be haunted by the ghost of a little girl who fell out the window to her death years ago.
Mon Ami Winery
Where: Port Clinton, Ohio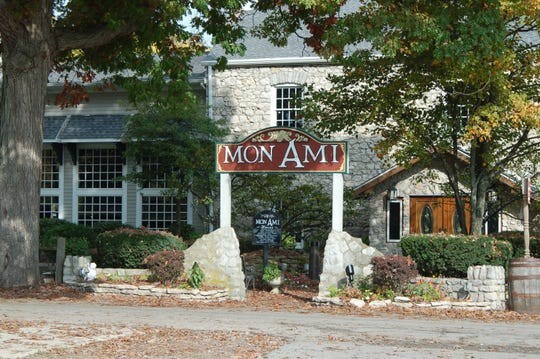 Image Source: Port Clinton News Herald
Mon Ami Winery in Port Clinton has provided delicious wine to northwest Ohio since the 1800s. The interior and exterior are quite beautiful, offering an unforgettable dining and drinking experience – in part because of the ghosts that may haunt this facility.
Take the cellar of the original winery, for example. This wasn't just used as a cellar in the 1800s. During the Civil War, Confederate soldiers were held there as prisoners and may be there still. Visitors and employees have reported "feelings of unease" and "disembodied voices" according to Haunted Toledo.
And there's more. If you ever have the chance to visit table 249 in the main dining area, you may encounter the ghost of a man who has been sighted throughout the years. More chillingly, if you don't see him, you may be tapped by a ghostly presence when you walk by this table.
Conclusion
Ottawa County, Ohio, is no stranger to ghostly figures and voices talking when no one's there.
Do you have any ghost stories we left out? Or have you experienced anything unexplained at any of the locations we covered in our post? Let us know in the comments below!
P.S. Ottawa County isn't just haunted by ghosts. There's also a monster that lives nearby – namely, Bessie, the Lake Erie lake monster. Learn more here!