About Me
My name is Madi Smith, and at the beginning of my Junior year I was offered this amazing internship opportunity. I decided to do this internship because someday I would like to pursue a career in business. I am a social media and marketing intern for the Ottawa County Improvement Corporation. This year I worked with Jessica and alongside another intern, Sarah.  I helped run Ottawa County It's All Here social media accounts. I learned how to create infographic designs for businesses, events, and social media posts. I wrote blogs for the It's All Here website. Towards the end of the internship we got to visit businesses all over Ottawa county and learn from them. We learned how they run their business and social media accounts. 
What I Learned
I learned how to make infographics more eye catching and interesting. 

I learned how to use Canva to create infographic designs. I created a blog banner, and business card, and a pretend business grand opening flyer.
I loved creating posts on Instagram, Facebook, and Twitter. I loved finding pictures from local photographers and posting them on the Ottawa county It's All Here social media accounts. Our following numbers has greatly increased within the past 6 month, and they are still continuing to grow!
One of my favorite parts was writing blogs for the Ottawa County It's All Here website. I wrote blogs about the many things to love about Ottawa County.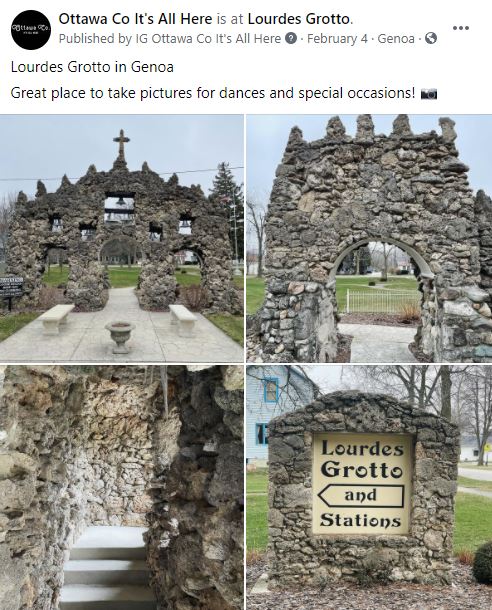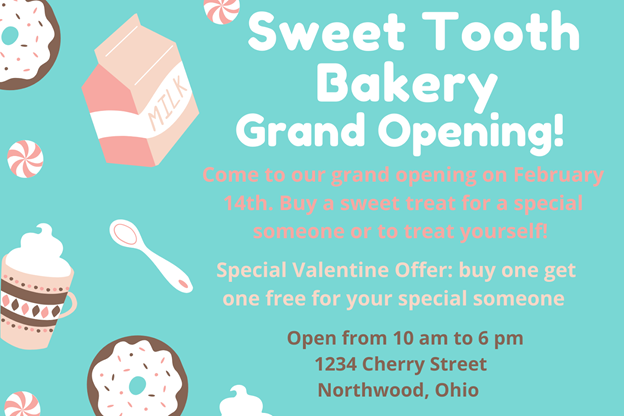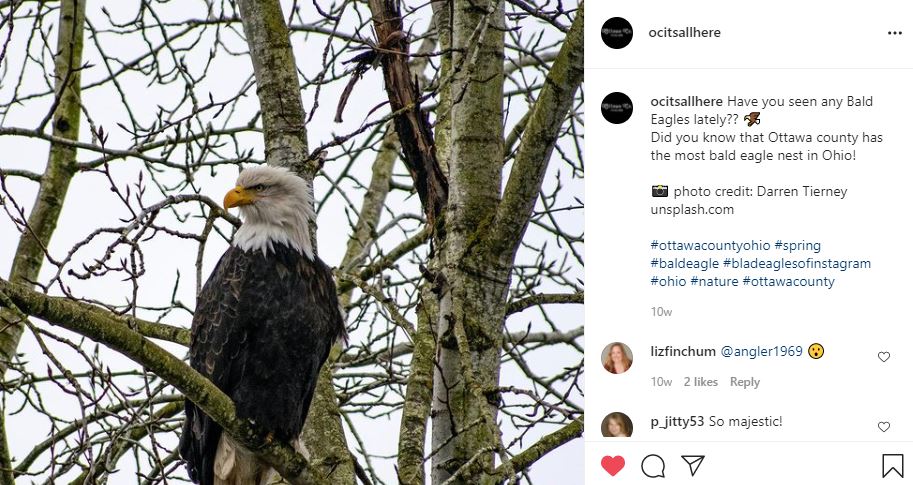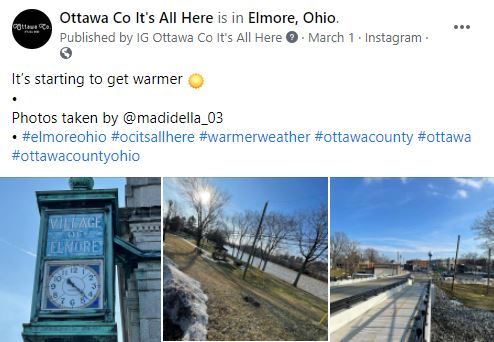 Favorite Part
My favorite part of this internship was visiting all the businesses. I met Jessica and Sarah for the first time in person as we visited the businesses together. I learned the most from visiting these business all over Ottawa County. We visited Whimsey and Blue, the Slack House, the Beacon Press, Lakelynn Design, Root to Rise, and Lake Erie Shores and Islands welcome center. Each business taught me something new and different in their own way.
My Experience
When I first started this internship I did not know there was so much more to business that I did not know about. There are so many "behind the scene" things that I did know even existed. The most valuable part of this internship was visiting the businesses. I learned a slightly different thing from each business. 
My Future
When I turn 18 I plan to be an independent consultant for Mary Kay. With that job I will promote and market my own business. This internship has greatly prepared me for my future. I didn't know how much I enjoyed marketing until I did this internship. It taught me how much I loved it, and now I am even more excited for my future!