Back at the end of March, President Trump issued his 2019 Economic Report.
Though it's admittedly quite long and filled with information that you think may not relate to you, there was one shining stat from 2018 that we can't ignore: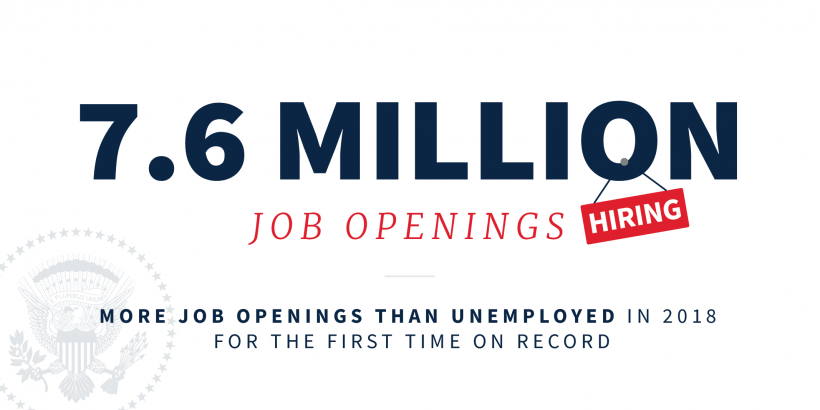 Source: Summary of the 2019 Economic Report of the President
But what does this mean for Ottawa County – and the U.S. as a whole?
In the summary of this report, the Council of Economic Advisers explains:
"Consistent with the robust pace of economic growth in the United States, the labor market is the strongest that it has been in decades, with an unemployment rate that remained under 4 percent for much of 2018.  Employment is expanding and wages are rising at their fastest pace since 2009."
In a nutshell, we have more jobs than ever before, we're expected to see more job growth in the next few years, and we can also anticipate an increase in hourly wages.
So: more jobs, more opportunities, and more money. It's a definite win-win!
What's Growing?
Let's take a look at this other graph from the President's 2019 Economic Report: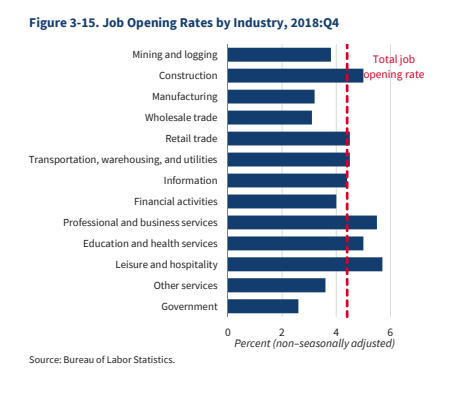 Across the country, we've seen the most growth in these industries:
Construction
Leisure and hospitality
Educational and health services
Professional and business services
You can see these same trends here in Ottawa County. According to the Regional Growth Partnership, the leading industries in Ottawa County in 2018 were as follows: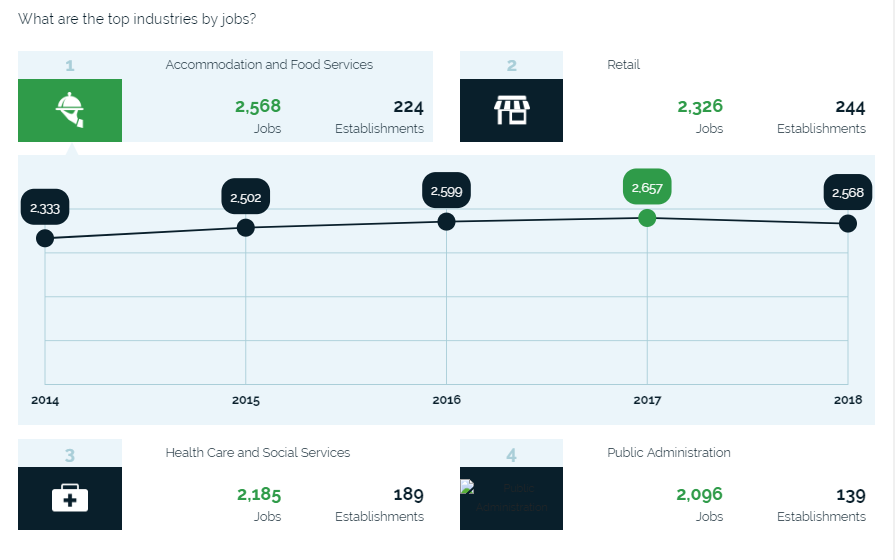 So, if you're interested in pursuing a career in accommodation and food services (also known as hospitality), healthcare and social services, or public administration, you're in luck! The future looks bright for these kinds of careers not only locally, but across the country.
What Kinds of Jobs are Available in Ottawa County?
Within all of the industries in Ottawa County, there are a few that top the charts: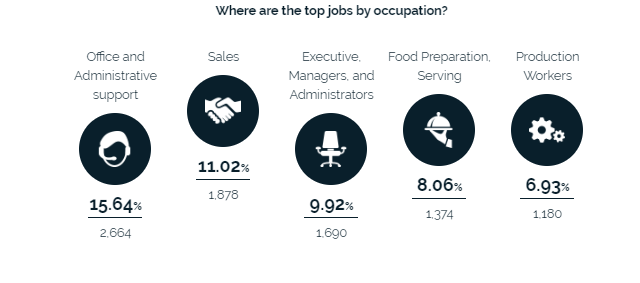 Source: Regional Growth Partnership
As a result, if you're interested in working in an office, in a sales role, in a managerial position, in food preparation/serving, or in manufacturing, the outlook for these kinds of jobs is definitely bright!
What's Next?
There's no doubt about it: when it comes to jobs, the future looks great for the U.S. – and, of course, Ottawa County.
If you'd like to search for jobs, learn more about local career opportunities, or find the right career path for you, we invite you to check out the following resources: