Do you like working with your hands, using powerful tools, or seeing the results of your work at the end of the day?
Have you thought about being a welder?
Out of all of the manufacturing and trades careers out there, welding is probably one of the coolest.
Want to know why?
Scroll below to find out!
1) You get paid to play with fire (sort of).
When you Google the word "welder," you probably come across images like this: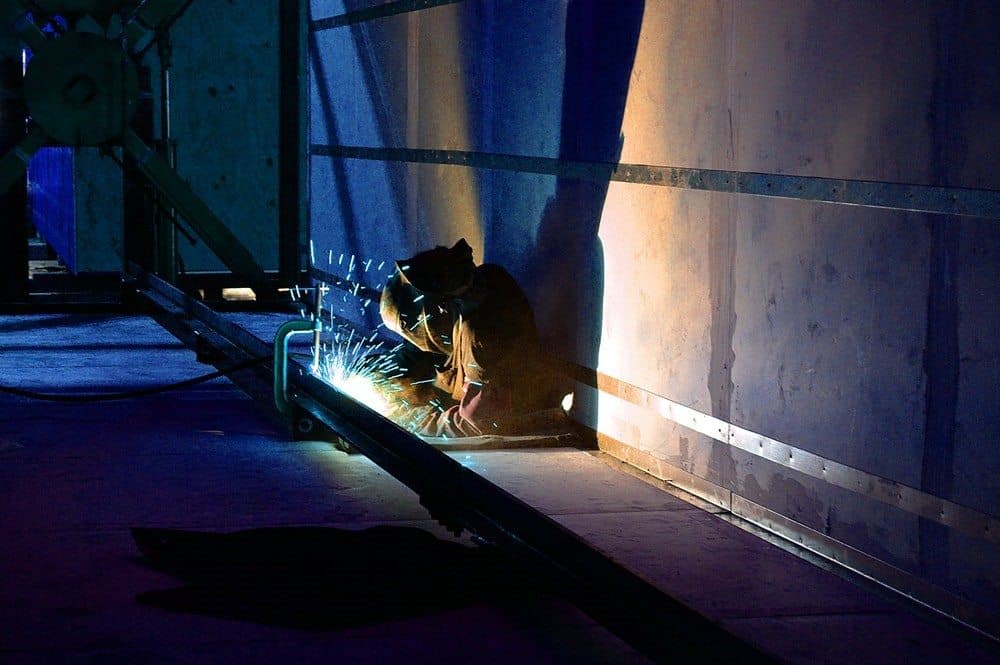 See those sparks? That's because as a welder, you get to use awesome tools like blow torches and other flame-cutting equipment to weld and join metal components together.
2) College not your thing? You can start as a welder with a just high school diploma or post-secondary certificate.
College isn't for everyone – and that's okay! In a time where college expenses are going up every year and student loan debt has reached an all-time high, going straight from high school to the workforce without a ton of debt might be a better choice for you.
To start out as a welder, you usually just need a high school diploma or its equivalent or a post-secondary certificate.
Note: Penta Career Center in Perrysburg and EHOVE in Milan both having welding programs worth checking out.
Also, if you're going to be a senior in high school next year, consider taking part in the Ottawa County Skilled Trades Academy, where you can learn about different trades including welding!
A lot of what you'll learn about welding will be on the job. So, if you're eager to start working right after you graduate, welding is a career to definitely consider.
3) Most of the time, you have a decent amount of freedom in your job.
Do you like having the freedom to make your own decisions about priorities, goals, and tasks at work?
Good news: As a welder, you get a decent amount of freedom, though you do have to follow orders some of the time, of course.
4) You get paid pretty well.
As a welder, you'll probably average around $41,830 per year and $19.89 per hour – not bad at all!
Especially when you consider that many college graduates make about this amount (or even less) after they graduate (while being saddled with debt!).
5) You can work both inside and outside.
Welders don't just work in manufacturing settings. Other industries also have welding positions, too, including steel beam construction and car racing.
Watch this video to learn more:
You have opportunities to be a welder both inside and outside. So, if you're looking for a job that has diversity in terms of where you work, welding might be the right option!
Conclusion
As you can see, welding has a lot to offer as a career.
Interested in learning more about welding? Get in touch!
Or are you ready to look for a welding job? Check out current job openings!
Want to know more about local companies that hire welders? Check out this video from Northern Manufacturing in Oak Harbor, who has a welding training program:
Any other questions? Let us know in the comments!