Blue-collar work has gotten a bad rap for years, but it's a largely undeserved one.
In fact, blue-collar work might provide you with a career path that would better fit your skills, goals, and interests than the typical 9-to-5, office job career path you may have been told is the "best" option out there.
Here are four reasons blue-collar work is cooler than you think!
1) There are plenty of opportunities out there to find a blue-collar job that you like.
Whether you're a welder, carpenter, construction worker, estimator, electrician, or any number of other blue-collar jobs, there will most likely be a job available for you when you graduate from high school.
And not only that, you can expect job security in the future.
Job security probably isn't something that has crossed your mind yet, but it will. You'll quickly discover that the jobs available today may not be available tomorrow. Technology is changing our world, creating new jobs and making current jobs disappear.
But there will always be a need for blue-collar jobs. And with more blue-collar tradesman retiring than entering the workforce right now, there will be plenty of opportunities out there if you want to get into the blue-collar field.
"According to some estimates (including Mike Rowe and his foundation, which works to put tradesman in good careers), there are literally millions of unfilled jobs right now in the skilled trades, with many more to be created in the years to come," Jeremy Anderberg explains in the Art of Manliness.
So, if you're looking for a career field where you'll be almost guaranteed a job – not just for now, but in the future – why not consider something blue-collar?
2) Getting a blue-collar job isn't too hard.
One of the benefits of getting a blue-collar job is that it's fairly easy.  Ottawa County employers like Northern Manufacturing, Chipmatic Tool & Machine, Riverside Machine & Automation, and Materion Corp. are actively looking for new workers, have relationships with local schools, and can tell you about different training programs for the jobs you might be interested in.
Also, blue-collar jobs often don't require four-year degrees. For many, a high school diploma is all you need, and the employer will offer you any necessary on-the-job training.
For others, you may need to go to a trade school or a career center and get a certificate or an associate's degree at barely a fraction of the cost of a bachelor's degree. And more and more, employers are assisting employees with the cost of education and certifications!
3) Blue-collar jobs pay really, really well.
Think you can't have hobbies or take vacations on a blue-collar salary? Think again! You can earn a great income in a blue-collar job. Consider the fact that the average starting salary of college graduates ($45,000) is only $3,000 more than a trade school graduate ($42,000). Also, the average wage for blue-collar jobs ranges from $13-$34 per hour, so the median wage for most trade workers is $21.00 per hour.
Check out some examples of the salaries for different trades careers to get a better idea of how well they pay:
Assembler/Fabricator: $30,690
CDL Driver: $51,000
Electrician: $44,000
Elevator Repairer/Installer: $73,000
Industrial Engineering Technician: $54,280
Locomotive Engineer: $63,000
Machine Setter/Operator: $36,600
Machinist: $37,000
Maintenance Mechanic: $38,000
Manufacturing Supervisor/Team Leader: $58,870
Nuclear Technician: $69,000
Painter: $35,000
Plumber/Pipefitter/Steamfitter: $52,590
Pipefitter: $49,000
Sheet Metal Mechanic: $47,000
Welder: $40,240
4) Blue-collar work is meaningful and gives you opportunities to constantly learn new things.
There's a myth out there that a blue-collar job isn't as meaningful as a white-collar job (one where you work in an office or another professional environment like a hospital or a doctor's office). But this simply isn't true.
After all, what makes a job meaningful, anyway? Ryan Robinson at Buffer explains that to have a meaningful job, we need to have:
Autonomy: Being in control of our own choices
Complexity: Being able to master new skills and improve
Direct connection between effort and reward: Seeing the payoff – whether financial, spiritual, or other – of your work
Blue-collar jobs offer all three.
You can really have control over your career in a blue-collar job. Want to learn something new? You can do that on the job. Want to move up and become a tradesman? There's a clear path for you to do that.
Contrary to popular belief, blue-collar work isn't monotonous. You're constantly learning new things on the job. Hear what local blue-collar workers from Ottawa County have to say: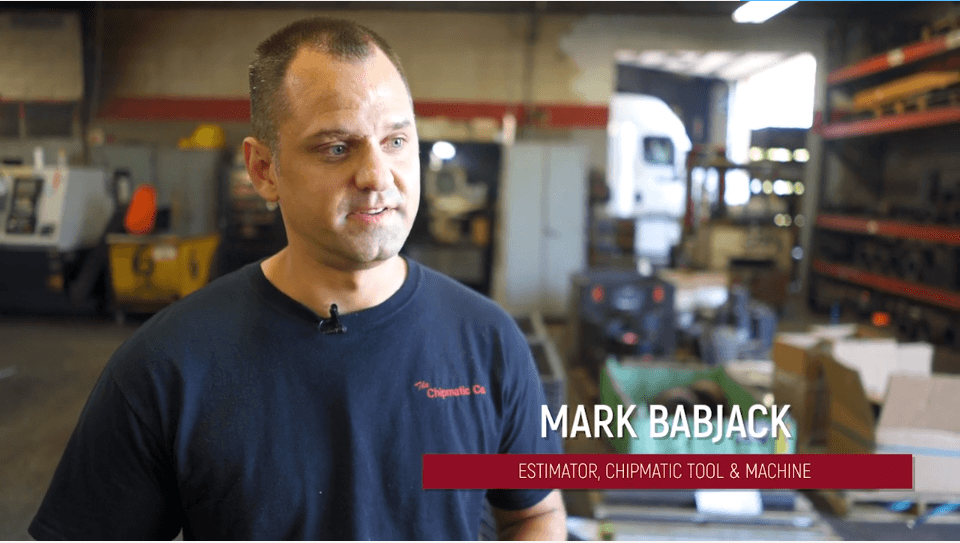 "There's so much to learn in manufacturing that you never, ever know enough…. There's always more to learn." – Mark Babjack, Estimator, Chipmatic Tool & Machine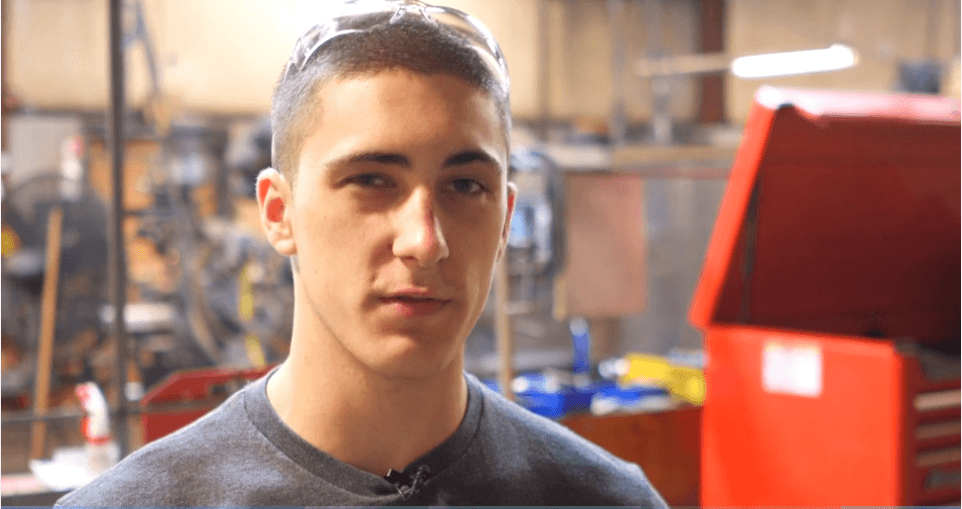 "I learn way more than any other place I've worked at." – Jordan Domanowski, Apprentice Machinist, Riverside Machine & Automation
And, of course, you can see a direct connection between your effort (your work) and the reward (the result of your work). With a blue-collar job, you have a finished product or design and come to understand how it is used in our everyday life. You see concrete results of what you do and why it's important.
Finally, your job matters. Without blue-collar jobs, our society wouldn't run smoothly. Think of everything you need or use in your everyday life. You use indoor plumbing. You have electricity, running water, heating, air-conditioning, and internet access. You drive on roads.
This is what's called our infrastructure: the resources (such as personnel, buildings, or equipment) required for an activity.
Blue-collar jobs make the world work. They're the foundation our society is built on.
Want More Information?
Interested in learning more about blue-collar work or even getting started in a blue-collar job? Check out these resources!
Learn about different and exciting blue-collar career opportunities in Ottawa County here.
Look at jobs available in our area, discover how to get the education you need to enter a trades career, or explore the different salaries for Ottawa County blue-collar jobs at OhioMeansJobs Ottawa County.
Build a career profile, look for work, and more at OhioMeansJobs.