Ottawa County is bustling with activity during the spring and summer months, so it's easy to think that the colder off-season is boring in comparison – though it's anything but. Before your winter hibernation sets in, take a look at this list of events in Ottawa County that are sure to make your holiday season merry and bright.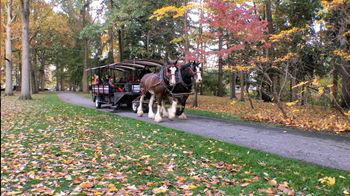 Rides in Lakeside – December 7 at 1:00pm – Lakeside Chautauqua
It's lovely weather for a sleigh ride! Join us for a 15-minute sleigh ride with the South Creek Clydesdales at Lakeside Chautauqua. This is a first come first serve activity. You can sign up at the table on the corner of Maple Ave and Third street. All ages are welcome. The sleigh will fit four adults comfortably possibly six at the most if smaller children are riding.
Cost: $3 per person.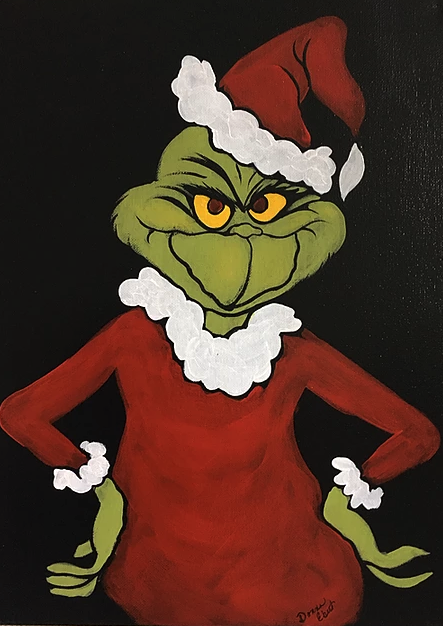 Painting by Donna Ebert
The Grinch: Painting with Donna – December 8 at 12:30pm – Schedel Arboretum & Gardens
Tap into your artistic side this holiday season at Painting with Donna! Learn to paint "The Grinch," a classic Christmas favorite, with hands on instructions by Donna Ebert. Materials and a complimentary mimosa are included.
Cost: $41.20 per person.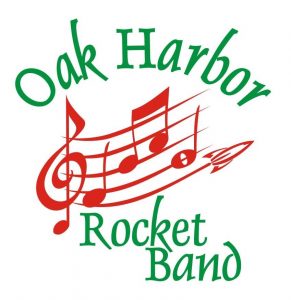 A Holiday Celebration: 8-12 Grades Band Concert – December 8 at 3:00pm – Oak Harbor High School
The Oak Harbor Band Department will be presenting their 12th Annual "A Holiday Celebration" on December 8th, at 3pm. During this performance over 160 students, from 8th grade to high school, will be showcasing their holiday spirit through exciting and fast-paced ensembles. It's free to get in but get there quick to get a good seat! We hope you can join us for what will be a fantastically musical night.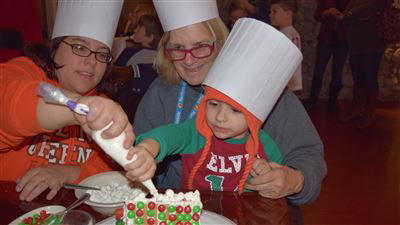 Gingerbread House Decorating with Santa & Mrs. Claus – December 14 at 11:00am – Mon Ami Restaurant
Enjoy a morning full of crafts and gingerbread house decorating with a special visit from Santa and Mrs. Claus! Each family will get a pre-constructed gingerbread house to put together and take home. Candy and icing will be provided. There will also be a craft table for children and a lunch buffet. The menu includes Chicken Noodle Soup, Seasonal Salads, Assorted Wrap Sandwiches, Mac & Cheese, Chicken Fingers, Fresh Fruit and Christmas Cookies.
Cost: $20 per person.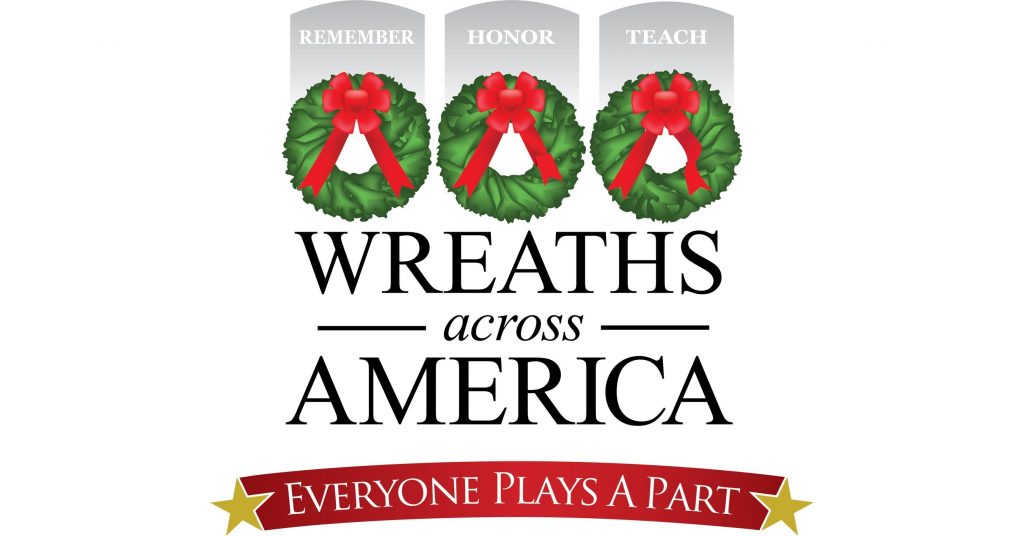 Wreaths Across America Day – December 14 at 11:00am
The holidays are a special time to remember and cherish loved ones who have served. Please join us in honoring our fallen heroes and those who are actively serving or have served by volunteering to place wreaths across Ottawa County to honor our fallen heroes. Help teach our children about the great sacrifices made by our service men and women that have preserved our freedoms today.
For more information please call 419-898-2089 or visit their website.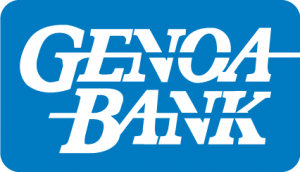 Cookies with Santa at GenoaBank – December 17 at 4:30pm – GenoaBank
What could be more fun than Christmas cookies and a visit with Santa himself? Cookies with Santa at GenoaBank is just that! Santa will be at the Genoa Branch (801 Main Street) on Tuesday, December 17th from 4:30 PM – 6:00 PM. Check out their Instagram. You might catch a glimpse of some photos of yourself with Santa!
Santa Claus Flying in to Visit the Liberty Aviation Museum – December 22 at 11:00am – Port Clinton, OH
Museum Santa will be here taking Christmas lists from 11am-1pm at the Liberty Aviation Museum & Tin Goose Diner in Port Clinton, Ohio. Visitors are welcome to take their own photos during this event. The event is FREE to see Santa Claus, however, there is a charge if you wish to attend the Breakfast with Santa Event from 8am-10am in the museum hangar earlier in the morning.
Cost: FREE to see Santa Claus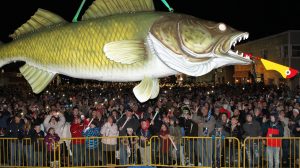 Walleye Drop: New Year's Eve Celebration – December 31 at 4:00pm – Downtown Port Clinton
Join the thousands of families that brave the Ottawa County winters and gather in downtown Port Clinton to watch Wylie, the Walleye, bringing in the new year! Festivities begin at 4:00pm with the Minnow Drop and the Annual Bar Swim starts at 7:00pm. Entertainment and food will be available all day. Food & Fun for Everyone includes Downtown Patron Specials, a SnapChat Filter, the Kids party 4p-6p at Knights of Columbus, and Bar Swim" at 7p. There will be Entertainment at each venue, Vendors, Games & Prizes, and a DJ that begins at 6p on the Stage, with LIVE Broadcasts by WPCR.
You won't want to miss the New Years COUNTDOWN, Fireworks, and PCHS Baseball Fundraiser. There will also be a Hot Coco & Coffee Station (Located in front of Arlington Inn). We look forward to seeing you there!
Cost: FREE