Ottawa County is one of the U.S.'s best-kept secrets for people of all ages, but its affordability makes it an ideal location for Millennials and Generation Z-ers who want to start a career and their young professional lives without breaking the bank.
In fact, this is one of the many reasons that both native Ottawa County residents and newcomers have chosen to make Ottawa County their home.
Consider the following facts:
1) Ohio is one of – if not the most – affordable states to live in.
U.S. News & World Report recently ranked all of the U.S. states in terms of affordability, and the Buckeye State led the charge at #1! According to their report, Ohio has the best housing affordability in the U.S. and also offers an affordable cost of living.
So, by living in Ottawa County, you'll have lots of extra cash to spend on things you want, not just on housing, utilities, and other necessary (and not nearly as fun) costs!
2) Renting an apartment in Ottawa County is ridiculously affordable.
Check out these stats from Ohio.gov about renting in Ottawa County: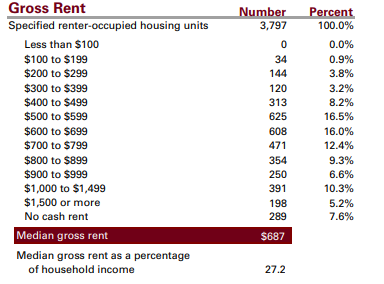 So, essentially, the median average for rent is $687. Let's compare that to the average costs of rent per month in other U.S. cities per Numbeo:
Atlanta: $1,469.50-$1,698.61
Chicago: $1,077.73-$3,110.19
New York: $1,965.15-$6,430.13
San Francisco: $2,684.68-$5,758.89
Insane, right? Just think of what you can do with all of that money you save on rent….
3) So is buying a house!
If you want to own your own place in Ottawa County, it's also very affordable! Per Zillow, the median list price of a home in Ottawa County is $199,900.
Now, let's look at the median list prices of houses in other cities according to Zillow:
Atlanta: $330,000
Chicago: $319,998
New York: $825,000
San Francisco: $1,295,000
It's a bit startling – especially when you look at the prices of homes in New York and San Francisco!
Again, if you're able to save $1,000 or more on housing, you can live the life you want, relatively comfortably, and not have to worry about the majority of your paycheck going to your housing costs.
As you can see, Ottawa County is a ridiculously affordable place to build your future, find the job you want, and live the kind of life you're looking for.
Affordable living costs in a beautiful area of Ohio, right on the shores of Lake Erie – what more could you want?